Navigation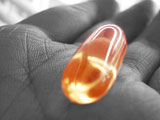 Our pages are categorised into four major sections, namely
Consultation
,
Prescription
,
Apparatus
and
Supplement
.
In "
Consultation
", we help you to find out more about cigarette smoking and their
harms
to help you to understand
why you should quit smoking
.
In "
Prescription
", just like receiving your medical advices from the doctor, you will get to know the important stuffs such as
ways to quit smoking
, how to
manage cravings
and
withdrawal
.
In "
Apparatus
", We supply you with free quit smoking tools such as
quit smoking calculator
,
downloadable quit smoking checklist
, and
downloadable quit smoking contract
.
Lastly, in "
Supplement
", just like vitamins, you will get all the extra benefits, such as the
pictures
,
videos
and
jokes
about smoking.
If this website has somehow managed to inspire or help you, or your friend, in any way, or if you have a story to share with us, feel free to email us and we will post it as an article on the website.

If you own a website or blog, link to us. If you want a linkback, do let us know your url.
Don't hate smokers
Because in every group of people, there are always some black sheep, do not blame it on all smokers just because many of them have created problems for non-smokers. However, each of us has a part to correct, or at least, stop them.


Dear Smokers,
At the point of time you exit this website, you may have chosen to ignore every fact about
why smoking is bad
. Nevertheless, do remember that regardless of whom you are, there is a
group of people
in this world, thousands in strength, wishing you can
quit smoking
for a better health.
If you have not decided to quit smoking for now, do bookmark this website so that you can refer to it in future when you are ready.
Life is Short, Play Hard! All of us have our own choices to live our lives. Some people live to help others, while some live to enjoy themselves. Smokers may be enjoying cigarette smoking for the first few years of their smoking adventure; however, they may end up suffering for the rest of their lives. In the worst scenario, if they happen to live a long life, the torments stick with them throughout.

Why risk suffering in future while there are other ways to enjoy your life now?
Public's Comments
We all know that smoking is bad for health but many smokers, including our loved ones, still continue to smoke. We need to raise an awareness to let every smoker know that we care for them and wish that they would cherish their health more.

Start voicing out in the form below to encourage smokers to quit smoking.

Puppy <3 is back || more than 3 months ago


Hey dummy love, that's really sad and I'm really srry 4 u. My best friend is A.C. and I think she can help u. Anyway, I made up this really cool idea about smoking! Ok here it goes:
Smoking is an addicting game that is unbeatable. The player always loses no matter what. There are always obstacles in the way and when the game ends; the player ends. Smoking is one of the United States' # 1 played game. The only way to beat the game is to quit before it's too late and you get stuck in the trap. So, be smart and don't start! You're too young to give up life so wait until it's your time; don't end when it's not even time too! We can all stop this game one step at a time and elimanate it from around the world! Join forces and eliminate this treason.

*Oh, and dummy love. Tell your pals that they're paying money to die. You basically pay money to the store owner for a cigarette, smoke it, and die. So, don't pay money to die. There are much more cooler ways to die.

3 | 5 votes
John || more than 3 months ago


It's not the cough that carried him off, it's the box they carried him off in.

3 | 5 votes
Skies are clear || more than 3 months ago


I had to learn to hate smoking in order to quit.
Top reasons.
1) It had damaged my health and probably shortened my life.
2) It was costing as much as an annual vacation to Hawaii.
3) Big tobacco cos were selling me poiison and making big profits from a product that was killing me.
4) Friends were in my face about the smoke.

I thought I was hopelessly hooked and simply didn't have the ability to quit. WRONG! I did it and you can do it too. 10 years without a smoke and enjoying breathing again. And the extra cash in my pocket.
If you've failed before, try, try again. Then keep trying. You only fail when you've quit trying.

1 | 5 votes
help || more than 3 months ago


my neighbours are heavy smokers and have to suffer a lot everyday. it is affecting me a lot. what can i do to?

2 | 4 votes
duane || more than 3 months ago


i dont think you should be smoking with your bad health and your bad heart

-2 | 4 votes
Mal || more than 3 months ago


There is Nicotine, Formaldehyde, Cyanide, Lead, Acetone, Ammonia, Carbon monoxide, and Hydrazine in cigarettes. If you don't know what some of these are I'd encorage you to look them up. Find out what you are smoking!

2 | 4 votes
Apple_Cake || more than 3 months ago


Smoking is really bad for you. People don't realize how bad it is for you! make a choice: Be happy for awhile, then pay the price, Or Be happy, live long, and stay healthy. It's up to you.

2 | 4 votes
anggi || more than 3 months ago


I hate the smoke. I don't hate smokers,if you just can think about anyone else who don't smoke. It's so annoying people these day just very lack of manner. If you want to smoke just make sure there is none kids around you or you can ask for permission.

4 | 4 votes
elmos world || more than 3 months ago


my dad has smoked since he was 16 and does not under stand that it could really hurt his insides and eat him alive i have done every thing that i could do and nothing has ever worked and he has a grand-daughter and grand-son and wont come near them.

1 | 3 votes
Slim Not Shady || more than 3 months ago


Last I heard it was a free country. Just a few years ago smokers were corralled into smoking-sections at restaurants and other public places; now smokers are harassed by non-smokers and treated as inferior. What a smoker does with his/her life, is their business. Many of the readers here drink caffeine, I do not and you don't hear me gripe about it. Many are probably gay, or tall, or Hispanic, or old, or anything put into a segregate class yet patience and tolerance with others must be the way of our society. Smokers are people, just like every other person.

3 | 3 votes
---
Displaying 21-30 of 36 results




first prev 1 2 3 4 next last


Sort by: Latest :: Highest Rated :: Most Voted






If you have anything suitable to add to the contents above, feel free to contact us.
Join us in Facebook
Newsletter
Get free updates from us and also learn how you can help to encourage smokers to stop smoking.
Be an Ambassador!
You can be a hero to encourage smokers to quit smoking. Simply place the Anti-smoking logo on your website/blog.
Copy and paste the following code to your site:
more pictures and textlinks
Poll
Why do you start smoking?
Quit Smoking Game

Start playing the
Smoke Slayer
Flash shooting game to vent your angry and release stress instead of taking a puff!