Navigation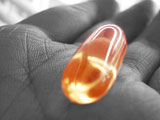 Our pages are categorised into four major sections, namely
Consultation
,
Prescription
,
Apparatus
and
Supplement
.
In "
Consultation
", we help you to find out more about cigarette smoking and their
harms
to help you to understand
why you should quit smoking
.
In "
Prescription
", just like receiving your medical advices from the doctor, you will get to know the important stuffs such as
ways to quit smoking
, how to
manage cravings
and
withdrawal
.
In "
Apparatus
", We supply you with free quit smoking tools such as
quit smoking calculator
,
downloadable quit smoking checklist
, and
downloadable quit smoking contract
.
Lastly, in "
Supplement
", just like vitamins, you will get all the extra benefits, such as the
pictures
,
videos
and
jokes
about smoking.
If this website has somehow managed to inspire or help you, or your friend, in any way, or if you have a story to share with us, feel free to email us and we will post it as an article on the website.

If you own a website or blog, link to us. If you want a linkback, do let us know your url.
Don't hate smokers
Because in every group of people, there are always some black sheep, do not blame it on all smokers just because many of them have created problems for non-smokers. However, each of us has a part to correct, or at least, stop them.


Dear Smokers,
At the point of time you exit this website, you may have chosen to ignore every fact about
why smoking is bad
. Nevertheless, do remember that regardless of whom you are, there is a
group of people
in this world, thousands in strength, wishing you can
quit smoking
for a better health.
If you have not decided to quit smoking for now, do bookmark this website so that you can refer to it in future when you are ready.
Life is Short, Play Hard! All of us have our own choices to live our lives. Some people live to help others, while some live to enjoy themselves. Smokers may be enjoying cigarette smoking for the first few years of their smoking adventure; however, they may end up suffering for the rest of their lives. In the worst scenario, if they happen to live a long life, the torments stick with them throughout.

Why risk suffering in future while there are other ways to enjoy your life now?
Public's Comments
We all know that smoking is bad for health but many smokers, including our loved ones, still continue to smoke. We need to raise an awareness to let every smoker know that we care for them and wish that they would cherish their health more.

Start voicing out in the form below to encourage smokers to quit smoking.

jub || more than 3 months ago


please stop smoking cause it shortens your life and harms your body SURELY you will see what will happen to you if you continue smoking so PLEASE STOP SMOKING..!!

7 | 7 votes
Apple Cake ;D || more than 3 months ago


Hey, sorry I haven't been on in awhile, I got busy... Any way, Dummy Love, That's pretty Sad. They are still your friends, and you shouldn't ditch them, but If they start smoking, just leave. Make sure they know the risks, but don't try and take their cigarettes or be rude. Just leave, and let them know you won't hang out with them when they are smoking.
P.S. Puppy Love, that Video game bit Is pretty true... I don't feel like playing video games ever again...

-3 | 7 votes
CSS || more than 3 months ago


Check it out. goGOgo~

0 | 6 votes
Apple Cake Again || more than 3 months ago


Even though Smoking is very bad for you, like all you guys said, Smokers are people too. Insdie, they are normal Guys and Girls like us, who have just made some bad choices. We need to respect their choices though, and not get all in their face. If they want to smoke, fine! By now they should know alll the risks, but if they want to keep going, it's up to them. Although, if you are considering starting, just don't. It's bad for you- of course- and won't make you seem cooler. Just because people will respect your wishes doesn't make it any healthier.

6 | 6 votes
X Vinícusarchi X || more than 3 months ago


I'm starting at this site as volunteer, i'm from Brazil, and there's a lot of smokers there, i wanted to know if there's any other brazilians here, so that we can get in touch and start something on our country, state, city, school, whatever...

2 | 6 votes
elipolo || more than 3 months ago


don be hard on smokers its an addiction thats hard to fix

4 | 6 votes
Puppy Love <3 || more than 3 months ago


I agree with Apple Cake Again. Smokers are just like you and me but it's their choice on what they want to do with their life. Of course, smoking is very bad for you and smokers, don't take any risks. Some people might be like, "Hey, if I try smoking once than what's the problem?" You will still be infected and it will be addicting so before you know it, you'll be in the graveyard! So, trash the ash! DON"T SMOKE! Smoking is not good for you no matter how you think of it... Quit smoking before smoking quits you...

5 | 5 votes
Pup Love Returns || more than 3 months ago


My next-door neighbors smoke; true story. No joke. When ever I want to play outside, I always smell tobacco from the porch of my neighbors house. It gets really annoying and I'm sick of it. I try to tell them that it's bad for them and now they're deducing on the amount of smoke they smoke OUTSIDE! But, what about inside?! I don't know for sure but it could be true. I tried persuading them and I showed them lots of sites. I made deals with them and reassured them every other day! What more can I do? I need serious help from people! What should I do? Please help!

5 | 5 votes
A.C returns... || more than 3 months ago


Thanks dude! And no, i don't have any problems... My grandmother smoked, but she stopped... same with my uncle. If anyone needs advice, ask me, cause I check often! (P.S. if your an official, or your the person who runs this website and wants me to stop, that's cool)
Anyway, Stay smoke-free!

5 | 5 votes
dummy love || more than 3 months ago


i have alot of friends that smoke and they really dont stop and they try to and i cant stand how they dont listen to me

1 | 5 votes
---
Displaying 11-20 of 36 results




first prev 1 2 3 4 next last


Sort by: Latest :: Highest Rated :: Most Voted






If you have anything suitable to add to the contents above, feel free to contact us.
Join us in Facebook
Newsletter
Get free updates from us and also learn how you can help to encourage smokers to stop smoking.
Be an Ambassador!
You can be a hero to encourage smokers to quit smoking. Simply place the Anti-smoking logo on your website/blog.
Copy and paste the following code to your site:
more pictures and textlinks
Poll
Why do you start smoking?
Quit Smoking Game

Start playing the
Smoke Slayer
Flash shooting game to vent your angry and release stress instead of taking a puff!