Navigation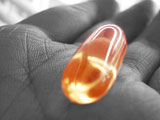 Our pages are categorised into four major sections, namely
Consultation
,
Prescription
,
Apparatus
and
Supplement
.
In "
Consultation
", we help you to find out more about cigarette smoking and their
harms
to help you to understand
why you should quit smoking
.
In "
Prescription
", just like receiving your medical advices from the doctor, you will get to know the important stuffs such as
ways to quit smoking
, how to
manage cravings
and
withdrawal
.
In "
Apparatus
", We supply you with free quit smoking tools such as
quit smoking calculator
,
downloadable quit smoking checklist
, and
downloadable quit smoking contract
.
Lastly, in "
Supplement
", just like vitamins, you will get all the extra benefits, such as the
pictures
,
videos
and
jokes
about smoking.
If this website has somehow managed to inspire or help you, or your friend, in any way, or if you have a story to share with us, feel free to email us and we will post it as an article on the website.

If you own a website or blog, link to us. If you want a linkback, do let us know your url.
Don't hate smokers
Because in every group of people, there are always some black sheep, do not blame it on all smokers just because many of them have created problems for non-smokers. However, each of us has a part to correct, or at least, stop them.


Dear Smokers,
At the point of time you exit this website, you may have chosen to ignore every fact about
why smoking is bad
. Nevertheless, do remember that regardless of whom you are, there is a
group of people
in this world, thousands in strength, wishing you can
quit smoking
for a better health.
If you have not decided to quit smoking for now, do bookmark this website so that you can refer to it in future when you are ready.
Life is Short, Play Hard! All of us have our own choices to live our lives. Some people live to help others, while some live to enjoy themselves. Smokers may be enjoying cigarette smoking for the first few years of their smoking adventure; however, they may end up suffering for the rest of their lives. In the worst scenario, if they happen to live a long life, the torments stick with them throughout.

Why risk suffering in future while there are other ways to enjoy your life now?
Public's Comments
We all know that smoking is bad for health but many smokers, including our loved ones, still continue to smoke. We need to raise an awareness to let every smoker know that we care for them and wish that they would cherish their health more.

Start voicing out in the form below to encourage smokers to quit smoking.

thunder! || more than 3 months ago


people who smoke are just inconsiderate, i hate it when im walking on a pathway and the person in front of me smokes.
just because they want to smoke and die earlier doesnt mean they go around smoking wherever they like and let other people breathe in the poisonous 2nd hand smoke as well!

-1 | 17 votes
Skai || more than 3 months ago


Hi hi.. you can drop your comments about smoking here... help to encourage all your friends to quit smoking! or tell us your story!?

6 | 15 votes
Dok FiSH || more than 3 months ago


You know, I think this site is a swing and miss. You're doing it all wrong and instead of helping people, I say you're just pissing us smokers off more. We're smokers, we've been doing it for decades and people like you have been reminding us about what a big mistake we're making for decades. Has it ever actually helped? No. If somebody wants to kick the habit, they'll kick the habit. There's nothing you, or anybody else for that matter, can do to stop them from smoking. This site is biased and prejudiced against smokers and I think it'd be a lot more respectful if you tried to be fair. For example, your stupid survey up there. Stress, to socialize, breakup, peer pressure, curious, seems cool, parents smoking? I smoke because, gasp, guess what? I enjoy smoking. Get off our backs and quit whining about second hand smoke. If you're that worried about pollutants then stop using a car and walk everywhere. There are more pressing matters and what you do with your life is up to you.

FiSH


Mod: This website is not meant to insult anyone. We are prepared to receive negative feedback, but as long as we can help even one smoker to quit smoking, through our persuasion, information or tool, everything is worthwhile.

5 | 15 votes
akqy || more than 3 months ago


Smoking harms your life. Why harm your life when you haven't lived it to the fullest?

13 | 13 votes
2010 || more than 3 months ago


QUIT SMOKING. to my classmates and mac friends.
smoking harms your body and even shorten your life.
so start now(:

10 | 12 votes
bruce || more than 3 months ago


the whole thing is mind over matter. if you want to quit smoking, then just quit. stop using lame ass excuses as to why you have not. and also, if i can go cold turkey without any drugs, or whatever, then anyone can. i was at almost 2 packs a day. not smoked in 219 days.

1 | 11 votes
SMoking is bad! || more than 3 months ago


You people might love smoking and you think its cool?! sorry its not! cause' its not only harms your body , you will also live 8 years lesser then normal people , do you want that to happy? you will spend less time with your husband/wife! what you're waiting? quit now!

2 | 10 votes
julian || more than 3 months ago


quit smoking its GOOD

5 | 9 votes
eleanor || more than 3 months ago


why smoke u stink and it kills u erleier my mum smoked since she was 14 and died at 34 from 4 a day she died of lung cancer pleasse stop !!!!!
thanks
your sencourley
eleanor aged 13

5 | 9 votes
Death in family || more than 3 months ago


my father passed away a couple of days ago,he smoked for years at least a pack or two a day,i telling his story not to judge his life decisions,but to warn others of the dangers of cigarettes his health keep getting worse and worse it is difficult to see the man you look up to the most slowly wither away

2 | 8 votes
---
Displaying 1-10 of 36 results




1 2 3 4 next last


Sort by: Latest :: Highest Rated :: Most Voted






If you have anything suitable to add to the contents above, feel free to contact us.
Join us in Facebook
Newsletter
Get free updates from us and also learn how you can help to encourage smokers to stop smoking.
Be an Ambassador!
You can be a hero to encourage smokers to quit smoking. Simply place the Anti-smoking logo on your website/blog.
Copy and paste the following code to your site:
more pictures and textlinks
Poll
Why do you start smoking?
Quit Smoking Game

Start playing the
Smoke Slayer
Flash shooting game to vent your angry and release stress instead of taking a puff!