Navigation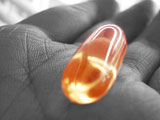 Our pages are categorised into four major sections, namely
Consultation
,
Prescription
,
Apparatus
and
Supplement
.
In "
Consultation
", we help you to find out more about cigarette smoking and their
harms
to help you to understand
why you should quit smoking
.
In "
Prescription
", just like receiving your medical advices from the doctor, you will get to know the important stuffs such as
ways to quit smoking
, how to
manage cravings
and
withdrawal
.
In "
Apparatus
", We supply you with free quit smoking tools such as
quit smoking calculator
,
downloadable quit smoking checklist
, and
downloadable quit smoking contract
.
Lastly, in "
Supplement
", just like vitamins, you will get all the extra benefits, such as the
pictures
,
videos
and
jokes
about smoking.
If this website has somehow managed to inspire or help you, or your friend, in any way, or if you have a story to share with us, feel free to email us and we will post it as an article on the website.

If you own a website or blog, link to us. If you want a linkback, do let us know your url.
Don't hate smokers
Because in every group of people, there are always some black sheep, do not blame it on all smokers just because many of them have created problems for non-smokers. However, each of us has a part to correct, or at least, stop them.


Dear Smokers,
At the point of time you exit this website, you may have chosen to ignore every fact about
why smoking is bad
. Nevertheless, do remember that regardless of whom you are, there is a
group of people
in this world, thousands in strength, wishing you can
quit smoking
for a better health.
If you have not decided to quit smoking for now, do bookmark this website so that you can refer to it in future when you are ready.
Life is Short, Play Hard! All of us have our own choices to live our lives. Some people live to help others, while some live to enjoy themselves. Smokers may be enjoying cigarette smoking for the first few years of their smoking adventure; however, they may end up suffering for the rest of their lives. In the worst scenario, if they happen to live a long life, the torments stick with them throughout.

Why risk suffering in future while there are other ways to enjoy your life now?
Public's Comments
We all know that smoking is bad for health but many smokers, including our loved ones, still continue to smoke. We need to raise an awareness to let every smoker know that we care for them and wish that they would cherish their health more.

Start voicing out in the form below to encourage smokers to quit smoking.

1 || more than 3 months ago


TO RENEW smokeforwhat* (Expires on 2022-07-07):
https://dcreregistration*/smokeforwhat* /a/1657231689/v0

This notice is to bring to your attention that your domain invoice number 1272590819 is OVERDUE. smokeforwhat* expired on 2022-07-07* is SUSPENDED. Please make payment ASAP to avoid any TERMINATION of service to smokeforwhat*.

Do take note that if no payment is made in the next 3 business days, your data will be purged and deleted.

TO RENEW smokeforwhat*:
https://dcreregistration*/smokeforwhat* /a/1657231689/v0

Legal Disclaimer: We can not be held legally liable for any claims, damage or suffering that you may incur owing to the expiration of smokeforwhat*. Any such damages may potentially include but are not exclusively limited to: monetary losses, lost files without backup copies, loss of position in search rankings, missed appointments, undelivered electronic mail and any other technical, business or service damage that you may incur. For more reference please look up section 22.c.7.g of our TOS.

This is the final notification that we are legally required to communicate in regards to the expiration of smokeforwhat*.

SECURE ONLINE RENEWAL:
https://dcreregistration*/smokeforwhat* /a/1657231689/v0

All web services will be restored automatically on smokeforwhat* upon receipt of payment. We thank you for your urgent attention and continued business.

0 | 0 votes
1 || more than 3 months ago


This message is to intimate you that the Free 1-Year subscription of the Security certificate (HTTPS) on your website has expired. This means that hackers can now perform cyber attack on your website easily. Online viruses, bad actors or competitors can hijack your sensitive personal data as well as your customers' registration data for bad practices.

Moreover, an invalid or expired SSL certificate also breaches GDPR (General Data Protection Regulation; effective May 25, 2018). Article 32 of GDPR requires that regulated data must be safegaurded with apt technical and organizational measures, including concealment of private data and the capacity to ensure the ongoing confidentiality of systems and services.

Due to this, Google has also started to mark all incoming traffic to your website as "insecure". You can check this by looking at the security status (to the left of the web address) of your website in your web browser. You will see that there is no Green PADLOCK visible next to your web address.

To fix this problem, you are required to re-deploy an Security certificate on your website now: https://esslcerts*/smokeforwhat*/a/16541 98735/v0

This will conceal data and secure all traffic on your website. The digital Security certificate will be sent to you within minutes after verification.

WARNING: Your website may stop performing securely within 72 hours if it is flagged as an insecure website, due to hosting non-secure content. For detailed information see part 9.1.3 of our service agreement. We can not be held accountable for any financial or technical losses resulting from this.

Secure your website now: https://esslcerts*/smokeforwhat*/a/16541 98735/v0

0 | 0 votes
mr || more than 3 months ago


hey guys, hope you are doing well in quiting smoking!

0 | 0 votes
bhupendr || more than 3 months ago


smoking is injurious to health.

-1 | 1 votes
anggi || more than 3 months ago


I hate the smoke. I don't hate smokers,if you just can think about anyone else who don't smoke. It's so annoying people these day just very lack of manner. If you want to smoke just make sure there is none kids around you or you can ask for permission.

4 | 4 votes
Skies are clear || more than 3 months ago


I had to learn to hate smoking in order to quit.
Top reasons.
1) It had damaged my health and probably shortened my life.
2) It was costing as much as an annual vacation to Hawaii.
3) Big tobacco cos were selling me poiison and making big profits from a product that was killing me.
4) Friends were in my face about the smoke.

I thought I was hopelessly hooked and simply didn't have the ability to quit. WRONG! I did it and you can do it too. 10 years without a smoke and enjoying breathing again. And the extra cash in my pocket.
If you've failed before, try, try again. Then keep trying. You only fail when you've quit trying.

1 | 5 votes
elipolo || more than 3 months ago


don be hard on smokers its an addiction thats hard to fix

4 | 6 votes
John || more than 3 months ago


It's not the cough that carried him off, it's the box they carried him off in.

3 | 5 votes
X Vinícusarchi X || more than 3 months ago


I'm starting at this site as volunteer, i'm from Brazil, and there's a lot of smokers there, i wanted to know if there's any other brazilians here, so that we can get in touch and start something on our country, state, city, school, whatever...

2 | 6 votes
Dok FiSH || more than 3 months ago


You know, I think this site is a swing and miss. You're doing it all wrong and instead of helping people, I say you're just pissing us smokers off more. We're smokers, we've been doing it for decades and people like you have been reminding us about what a big mistake we're making for decades. Has it ever actually helped? No. If somebody wants to kick the habit, they'll kick the habit. There's nothing you, or anybody else for that matter, can do to stop them from smoking. This site is biased and prejudiced against smokers and I think it'd be a lot more respectful if you tried to be fair. For example, your stupid survey up there. Stress, to socialize, breakup, peer pressure, curious, seems cool, parents smoking? I smoke because, gasp, guess what? I enjoy smoking. Get off our backs and quit whining about second hand smoke. If you're that worried about pollutants then stop using a car and walk everywhere. There are more pressing matters and what you do with your life is up to you.

FiSH


Mod: This website is not meant to insult anyone. We are prepared to receive negative feedback, but as long as we can help even one smoker to quit smoking, through our persuasion, information or tool, everything is worthwhile.

5 | 15 votes
---
Displaying 1-10 of 36 results




1 2 3 4 next last


Sort by: Latest :: Highest Rated :: Most Voted






If you have anything suitable to add to the contents above, feel free to contact us.
Join us in Facebook
Newsletter
Get free updates from us and also learn how you can help to encourage smokers to stop smoking.
Be an Ambassador!
You can be a hero to encourage smokers to quit smoking. Simply place the Anti-smoking logo on your website/blog.
Copy and paste the following code to your site:
more pictures and textlinks
Poll
Why do you start smoking?
Quit Smoking Game

Start playing the
Smoke Slayer
Flash shooting game to vent your angry and release stress instead of taking a puff!